Reconditioning Rugs and Carpets
Stains, burns, and tears are eyesores on your carpets. At Main Street Oriental Rugs, our experts consider restoration as much of an art form as the creation of the original, which is why we pride ourselves on choosing materials that perfectly match your rug and take the time to restore it to like-new condition.
We Care for Diverse Variety of Rugs
We can care for:
Antiques
Area
Decorative
Family heirlooms
Hand-knottedd
Hand woven
Oriental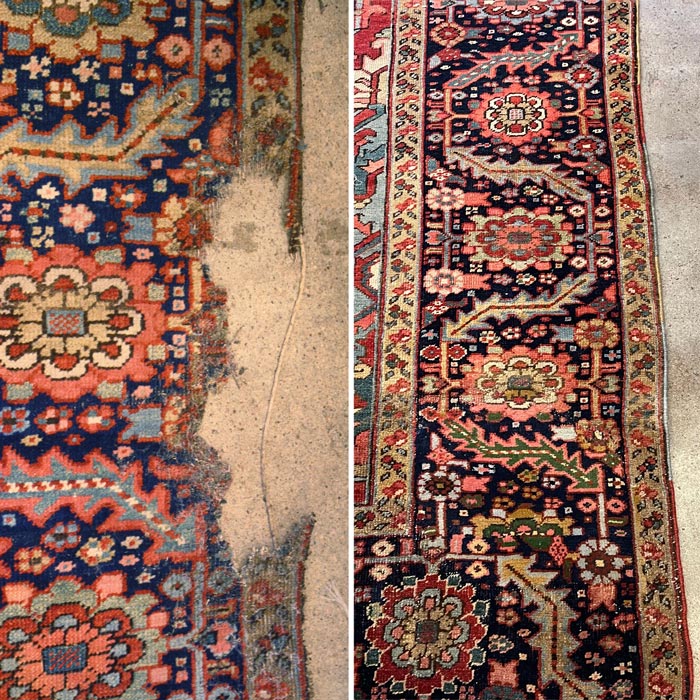 Our experts can repair wear-and-tear like worn fringes, pile wear, and unraveling as well as damage from burns, holes, tears, smoke, mold/mildew, and water. If you have an antique or an older piece that has been ruined from age with loss of dyes, color bleeding, fading, darkening/lightening, and design exhaustion, we can make them look new again with your methods and years of experience.